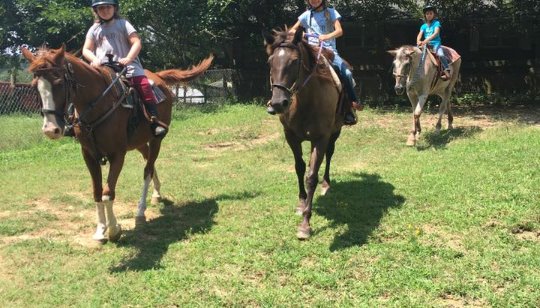 Zoey
$1500.00
Zoey is a very beautiful paint filly. She was suppose to be registered race horse but papers were never sent in. She is easy going and ready to be trained in any direction. Coming 2 years old in the spring. 14'3 hands Will add a picture of her soon.....
Cysco
Cysco
$1800.00
Cysco is around 6 years old. He is a gentle easy going boy that knows nothing fancy. Point him and he will go. Not spooky. I have put all ages on him in the arena and on the trails but please always rememeber horses are horses. A helmet is a must!!
Pita
Pita
$800.00
Pita the pony is around 12 years old. She has been used for lessons for many years but she is tired of it. I would say advance rider as she is a mare and does get to where she doesn't want to go with beginners or non confident riders.
All horses that are for sale come with a bill of sale. All information I know about my horses will be given to you. I do not hide anything. My main concern is to get both horse and rider the best for them at this time in there lives. All my horses are wormed and vet comes out 2-3 times a year for checks, rabies and coggins.